Wale
#Blauwal  #Vaquita  #Buckelwal  #Walgesang  #Bartenwale
KURZDOKU: "The Search for the Blue Whale – A Prelude to 'Racing Extinction'"
(GoPro | 2015)
Inhalt
Louie Psihoyos and the Oceanic Preservation Society, the same team who brought you the Academy Award winning film 'The Cove', bring professional freedivers and GoPro Original Productions together to film something truly unique and never captured before. A 90ft. blue whale next to a human being! Along the way, we learn a message about how we as individuals can help save species around the world from blinking out of existence. Filmed on location in Mexico.
DOKU: "Souls of the Vermilion Sea: Searching for the Vaquita"
(Spanisch mit englischen Untertitel | kompletter Film: Dauer 14:17 min)
Inhalt
Souls of the Vermilion Sea is a feature length documentary about the struggle to save the vaquita from extinction. Searching for the Vaquita is the first short film in an ongoing series about the species, focusing on the Vaquita Survey Mission that took place in the Fall of 2015. See what life was like on board the vaquita survey vessel, Ocean Starr, and hear about the struggle to save this species from top vaquita experts as well as local fisherman.
TEDx: Asha de Vos "Warum wir uns für Walkot interessieren sollten"
(Englisch mit dt. Untertitel | kompletter Vortrag TEDx Rio de Janeiro)
Inhalt
Wale haben einen überraschenden und wichtigen Job, sagt Marine Biologin Asha de Vos: Diese Gewaltigen Geschöpfe sind Ökosystem Ingenieure, welche die Ozeane Gesund und stabil erhalten in dem sie..naja, Kacken. Lernen Sie mehr von de Vos, eine TED Kollegin, über die unterbewertete Arbeit die Wale machen um unsere Ozeane stabil und Gesund zu erhalten- und unseren Planeten.
ERKLÄRVIDEO "Amazing Facts About Whales!"
(It's Okay To Be Smart | 2015)
Inhalt
PBS and BBC are teaming up to bring you an incredible LIVE nature broadcast direct from Monterey Bay, California called BIG BLUE LIVE. In late summer, thousands and thousands of ocean animals come together here, in one of the richest ecosystems on Earth. We'll be bringing you a week of videos direct from Monterey Bay all about this incredible place and the biology it holds.
ERKLÄRVIDEO "How Whales Change Climate"
(Englisch mit dt. Untertitel | kompletter Film: Dauer 4:15 min)
Inhalt
When whales were at their historic populations, before their numbers were reduced, it seems that whales might have been responsible for removing tens of millions of tonnes of carbon from the atmosphere every year. Whales change the climate. The return of the great whales, if they are allowed to recover, could be seen as a benign form of geo-engineering. It could undo some of the damage we have done, both to the living systems of the sea, and to the atmosphere.
Projekt CETI  (Cetacean Translation Initiative)
"What if we could communicate with another species?"
(Projekt-Trailer | englisch; 2:01 min)
Inhalt
Over the next five years, Project CETI will use advanced machine learning and state-of-the-art non-invasive robotics, to listen to and translate the communication of sperm whales and perhaps even talk back. Project lead David Gruber explains how this bold project will help us understand the animals we share the planet with, while highlighting the critical role biodiversity plays in our interwoven global ecosystem.
Kommentar: "CETI ist nicht weniger als das bislang größte Projekt zur Inter-Spezies-Kommunikation der Menschheitsgeschichte."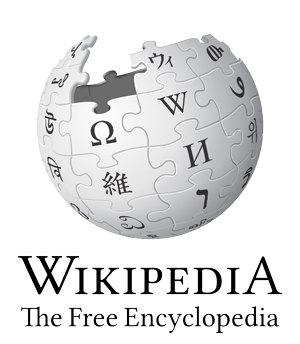 Stiftung firmm
Die Stiftung firmm setzt sich aktiv für die Erforschung und den Schutz von Walen und Delfinen und ihres Lebensraums Meer ein.
Unser Standort Tarifa an der Straße von Gibraltar dient als Forschungs­station und bietet allen Besuchern die Möglich­keit, die faszinierenden Meeressäugetiere in ihrem natürlichen Lebens­raum zu erleben.