Wissenschaftliche Publikationen, Poster und Forschungsberichte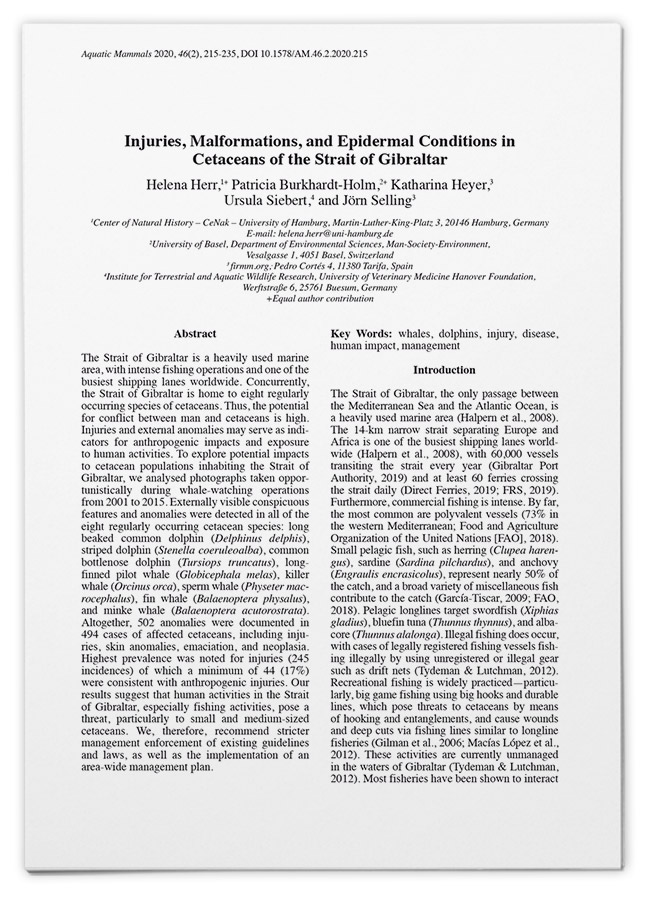 The Strait of Gibraltar is a heavily used marine area, with intense fishing operations and one of the busiest shipping lanes worldwide. Concurrently, the place is home to eight species of cetaceans. Stiftung firmm
Die Stiftung firmm setzt sich aktiv für die Erforschung und den Schutz von Walen und Delfinen und ihres Lebensraums Meer ein.
Unser Standort Tarifa an der Straße von Gibraltar dient als Forschungs­station und bietet allen Besuchern die Möglich­keit, die faszinierenden Meeressäugetiere in ihrem natürlichen Lebens­raum zu erleben.